Business TRIZ Online Summer 2022 (in Chinese) was successfully held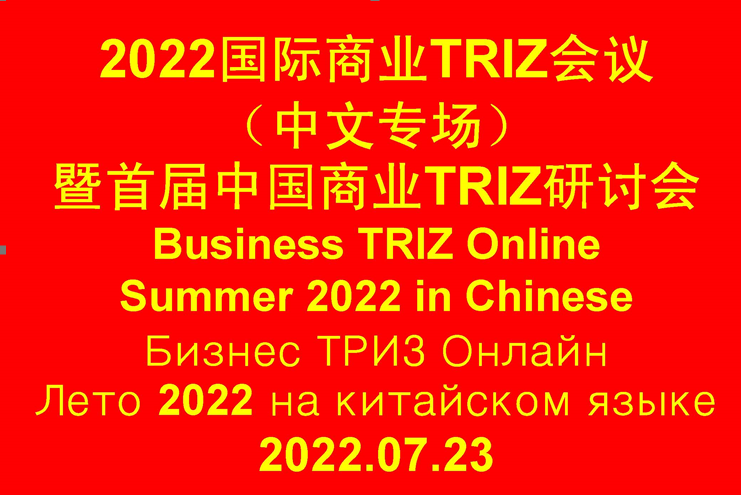 Business TRIZ Online Summer 2022 (in Chinese), organized by the International Business TRIZ Association (IBTA) and hosted by IBTA China, was successfully held on July 23, 2022.
As the first Business TRIZ event in Chinese all over the world, this event attracted 160 TRIZ specialists and enthusiasts from China and Malaysia, which can also be seen as an important milestone in the development of TRIZ.
As is known to all, TRIZ is not only a theory, it is a systematic innovation logic with a large set of practical tools for finding innovative solutions, solving business and management problems, formulating and resolving contradictions that arise in almost any field of activity, which can be also used in Business and Management.
The process of this event is the similar as Business TRIZ Online in Russian or in English. Each presentation included 25 minutes of the speaker's work and 5 minutes of answering questions, and a discussion was arranged after all the presentations.
On this event, 6 speakers from colleges and institutes shared their presentations on theories, tools or cases. The participants discussed actively and the mood was very lively. Of course, all the presentations and discussions are in Chinese.
The feedback is extremely positive. Everyone is grateful to IBTA for providing such a platform and looking forward the next Business TRIZ event in Chinese! The conference organizers plan to hold Business TRIZ Online conference every year as an important part of the IBTA events.

B. Han
IBTA China, Member of IBTA Board
July 25, 2022